"...do justly, love mercy, and walk humbly with thy God." (Micah 6:8)
Welcome to the Peoples Church!
Services at 10am Sunday
Are you looking for a spiritual home, a place to make social justice, a place to practice the love Jesus taught? Do you want to be able to keep your mind and your curiosity alive, while you are spiritually nourished?

Come see the beautiful auditorium... available for weddings, meetings or musical events...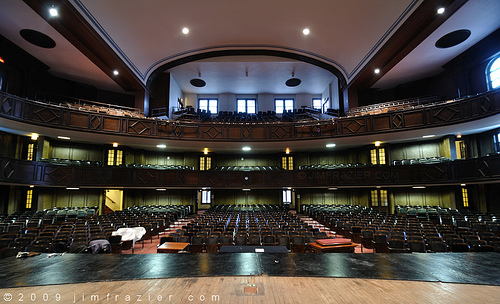 Check out Jim Frazier's other photos of the church.

Worship:
May this church stand as an open door of Liberality and Truth. May bigotry and fanaticism never escape from the lips of its minister. May it always be an open door to the downtrodden and the broken and the bruised and the bleeding. …[M]ay it be a place in the life of this city where people feel that they can come and think for themselves in matters of religious philosophy; may this church be a great source of inspiration in this city for the cause of Truth and Justice.

Dr. Preston Bradley
Dedication Prayer for The Peoples Church
October 10, 1926

Getting ready for the 2013 Pride Parade at Peoples Church...